Serene Express, Duo Electronic Breast Pump-LCD
Unit Price :

USD 45.15 - USD 159.99 / Piece(s)

Min. Order: 1 Piece(s)

Max. Order: 600 Piece(s)

Price :

| Quantity | Price | Processing time |
| --- | --- | --- |
| 1-5 | USD 159.99 | 7 Days |
| 6-59 | USD 85 | 45 Days |
| 60-179 | USD 59 | 45 Days |
| 180-299 | USD 53.64 | 45 Days |
| 300-599 | USD 48.76 | 45 Days |
| 600-600 | USD 45.15 | 45 Days |

Quantity :

Piece(s)

Shipping Cost :

Total Price :
Payment Method :
Last Updated : 2018-04-03 16:29:49.0
Item specifics
Model :

PA203D

Origin :

Taiwan, ROC

Certification :

CE 0434;ISO13485;ISO 9001;FDA
Big LCD Display
Two Suction Modes
Wheeled Adjusting Suction level
Memory Operation Mode
Time & Alarm Clock
Vacuum: 70-320 mmHg
Double Pumping Available
SERENE EXPRESS FEATURES

The Rumble Tuff Serene Express is a double electric breast pump which combines the effectiveness of a hospital-grade pump with the convenience of a portable pump. It uses a closed-system diaphragm which prevents milk from coming in contact with the tubing or motor. This lightweight pump weighs less than 1 pound, yet it is durable and dependable enough for daily pumping.

With 2 Expression Programs, and 8 vacuum suction levels, the Serene Express can be easily customized to match your baby's nursing habits. The vacuum suction level can be adjusted independent of the Expression Program cycle. The 2 Expression Programs, Swift Expression, and Natural Expression are designed to mimic the way a baby nurses. The Swift Expression is the fast and shallow pattern that imitates the nursing pattern of an infant or smaller baby. The Natural Expression imitates the long and deep suckling of an older baby.

You can easily toggle between the Expression Programs with the Expression Button. Suction is easily adjusted by turning the Vacuum Adjusting Wheel. All changes are gradual to keep you comfortable while pumping.

The Serene Express is built with the innovative Memory ("M") button which can be programmed to remember your favorite pumping patterns and recall it for your future pumping sessions. Press and hold the "M" button to store your Expression setting, then press the button at your next pump session to recall your Expression setting.

The pump also features an easy-to-read LCD display, user-friendly controls, a clock, and an alarm to remind you of your next pumping session. It can be electric-powered, battery operated, or converted into a manual pump (Manual Pump Diaphragm Kit included).

The Serene Express Duo Electric Breast Pump comes with a 120-day warranty and a 1-year extended warranty for the pump motor (wearable accessories excluded). Warranty information can be found in the User Manual.

BPA free.

Product Information:
Features
Big LCD Display
Two Suction Modes
Wheeled Adjusting Suction level
Memory Operation Mode
Time & Alarm Clock
Vacuum: 70-320 mmHg
Double Pumping Available
Technical Details:
Item Weight: 2.6 pounds
Product Dimensions: 4.5*5.5*7.5 inches
Battery: 4AA batteries required
Screen Display Size: 1.75 inches
Screen Display type: LCD
Instructions & Assembly Manual
Double Vacuum Tube with Adapter
Manual Diaphragm Kit
Bottle Adapter Kits
Spare Parts (Valves and O-rings)
12v AC/DC Adapter
Drying Bag
ANTI-BACKFLOW DIAPHRAGM
The Sweet Assist is designed with a closed-system diaphragm which prevents any milk back-flow. While milk flows freely into the collection bottle, the diaphragm acts as a protective barrier, preventing any milk from leaking into the tubing or electric motor.
About Rumble Tuff
In 2011, Rumble Tuff was acquired by A Cute Baby Inc. for expansion into a comprehensive baby and maternity care brand. We are committed to promoting wellness and happiness for babies and their families by bringing clever and innovative ideas to the market.





We manufacture and sell a variety of products including electric and manual breast pumps, four-sided changing pads & ultra plush pad covers as well as innovative baby healthcare products including the self-closing pacifier and thermometer pacifier.



Preserving Mother's Love, One Expression At A Time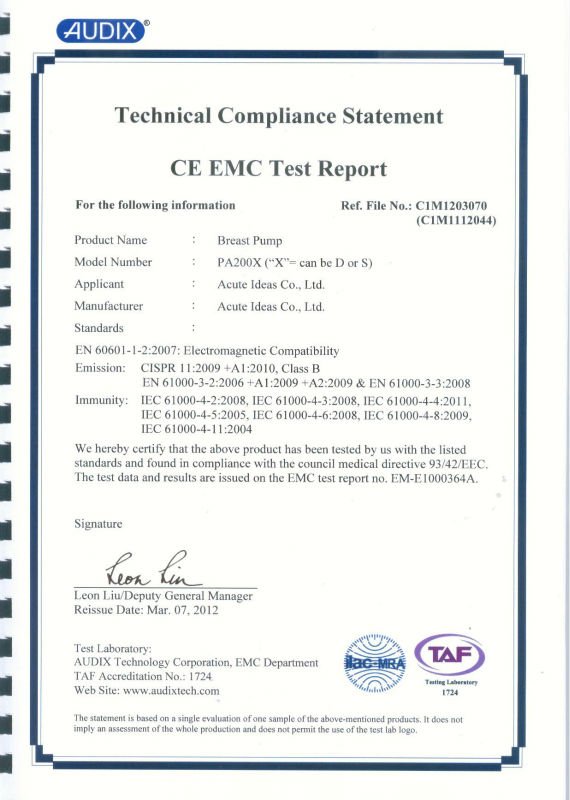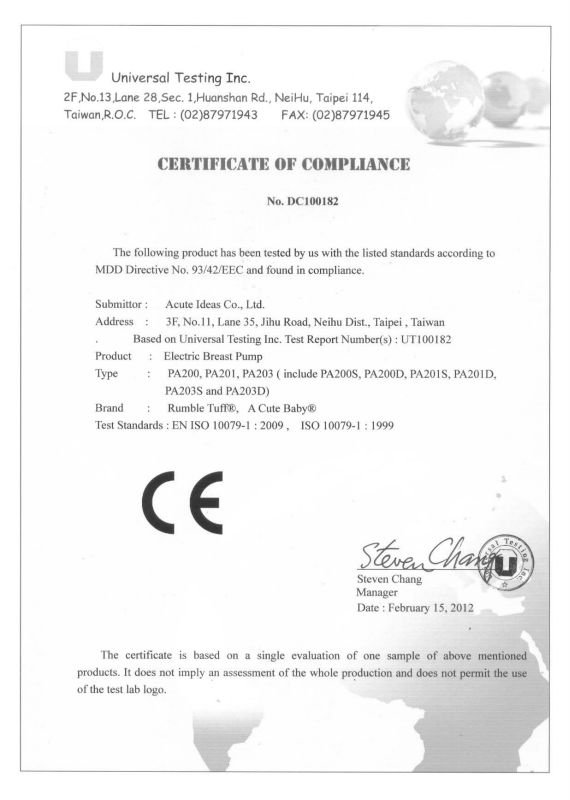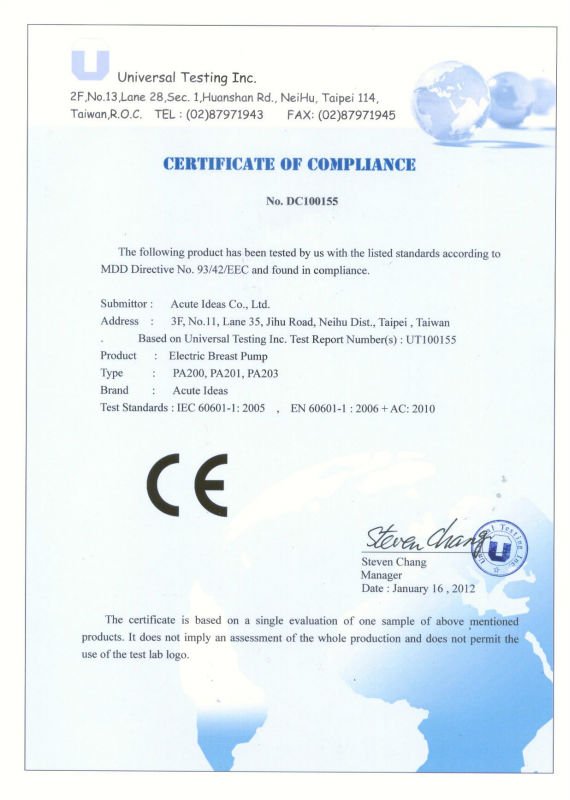 Calculate your shipping cost by country/region and quantity.
Quantity : Piece(s) , Ship to :
| Shipping Company | Shipping Cost | Estimated Delivery Time |
| --- | --- | --- |
| Accepted payment method | Currency |
| --- | --- |
| | USD |